Over the last couple of months, our most requested feature has been an official Paddle integration for LogSnag. Today, I'm happy to announce that we have worked with the Paddle team, and our integration is ready and available to every user.
Our new Paddle plugin allows for a seamless between LogSnag and your Paddle account. In addition, it provides a variety of new functionality such as Push notifications and User Journey tracking out of the box.
Integrate LogSnag with Paddle.
We have worked hard to make this integration as easy as possible for our users. As a result, only a few steps are involved, and it should be done in under a minute.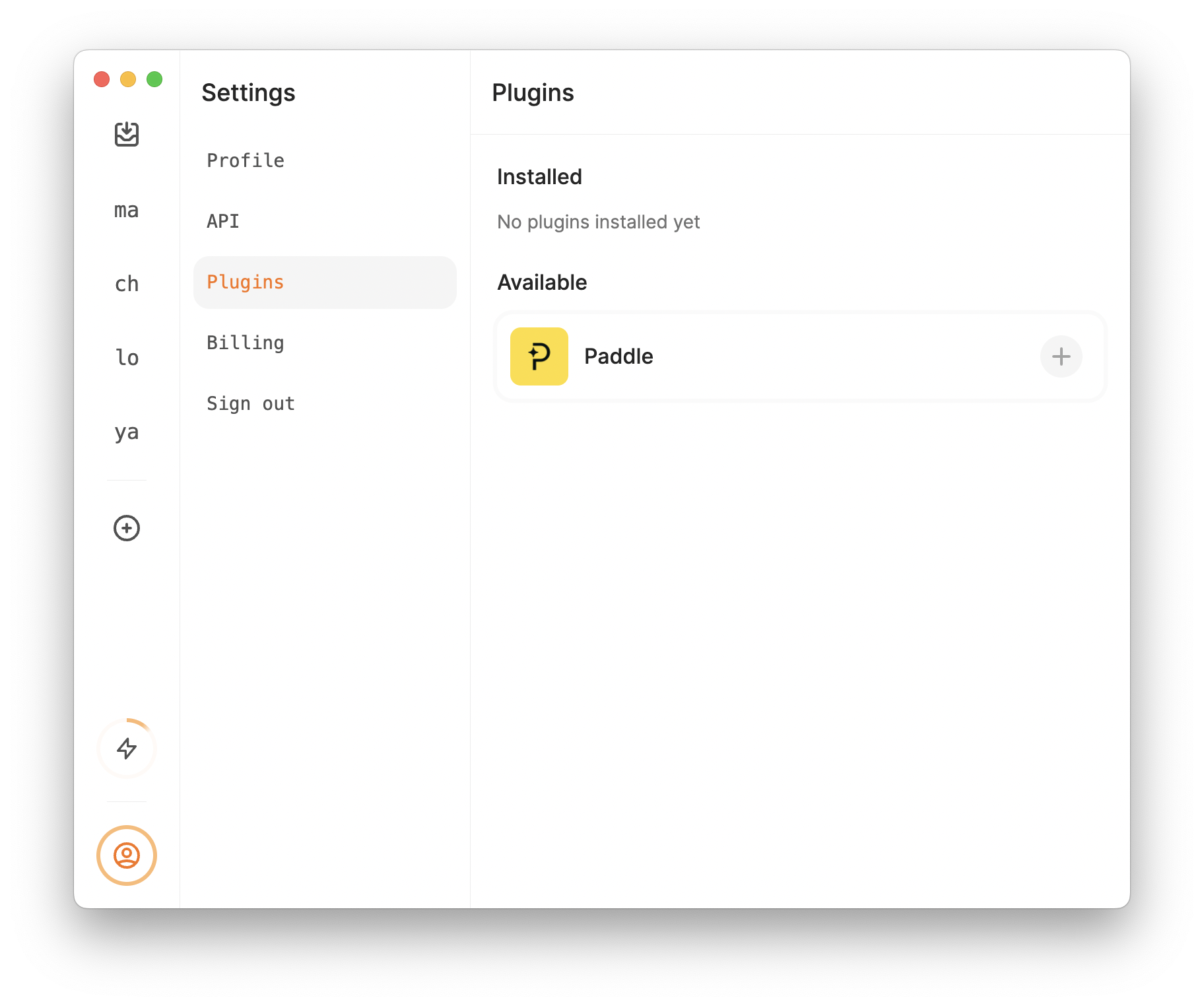 To start, open your LogSnag dashboard and head to the setting page. You should now see a new tab called "Plugins." Open the Plugins page, and the first plugin listed should be our Paddle integration.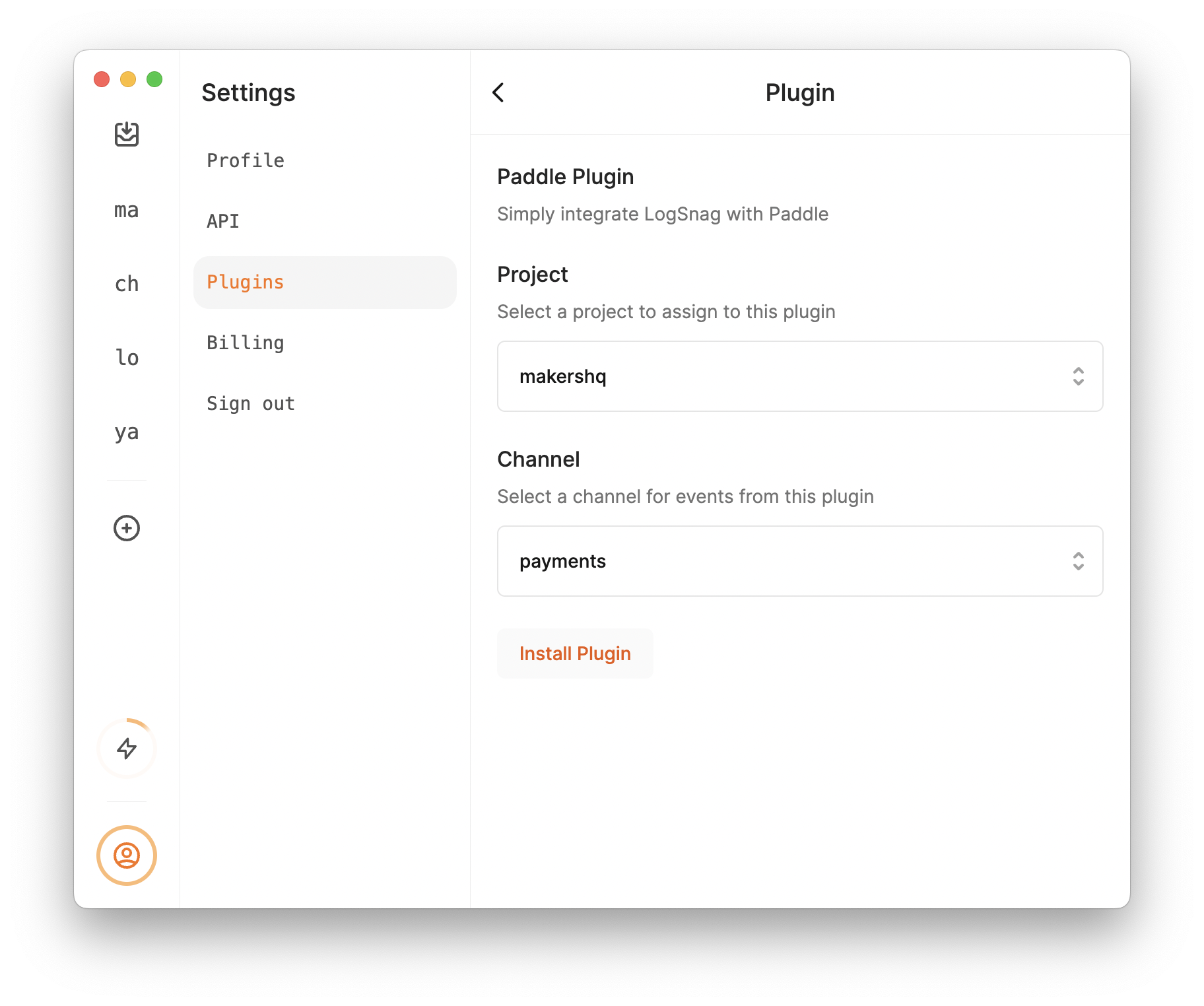 Click on the Paddle plugin, then select your project and the channel where you want to receive your Paddle notifications and install.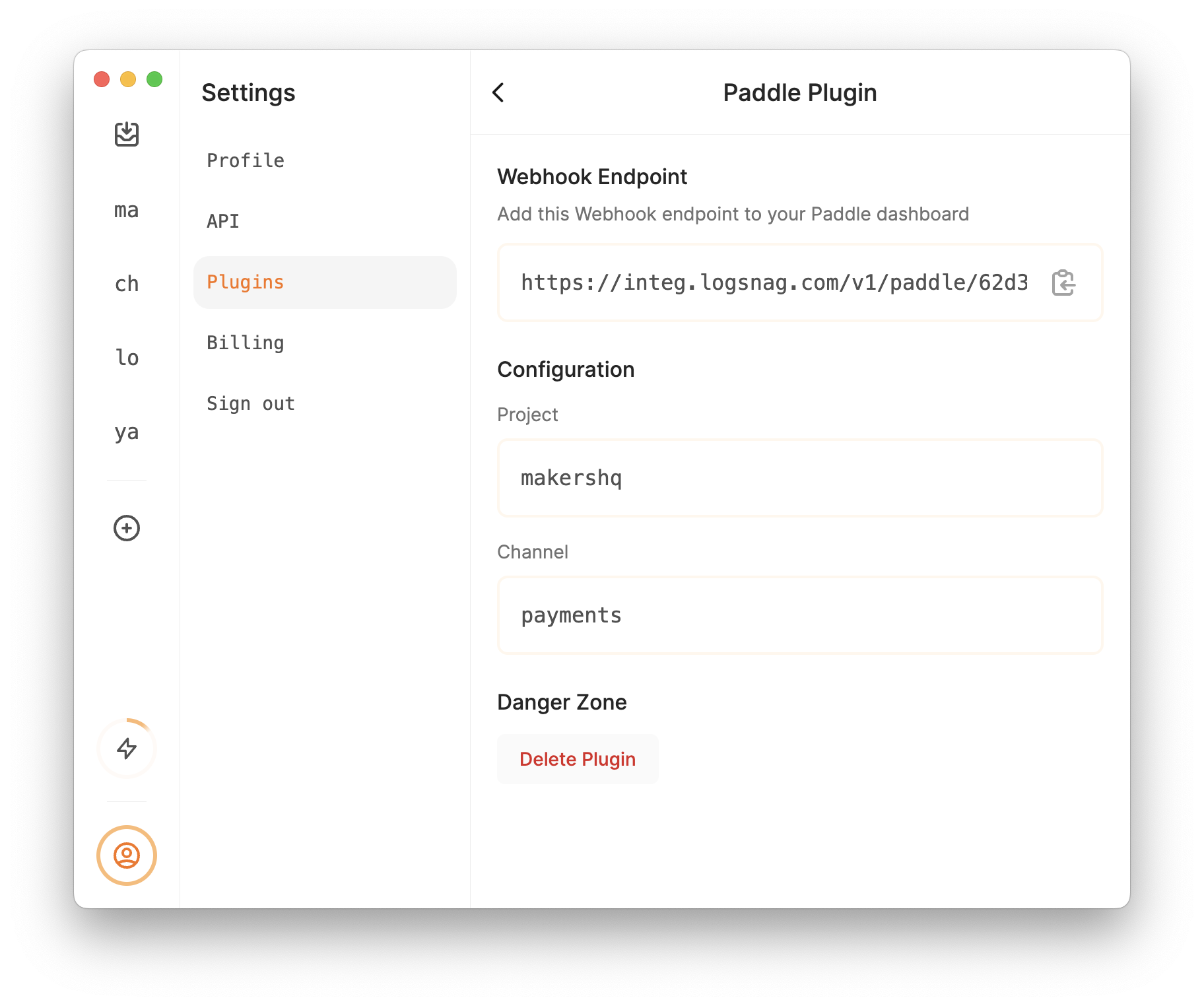 LogSnag then automatically generates a unique and secure webhook endpoint for you. All left is to head to your Paddle dashboard and create a second webhook endpoint pointing to this URL.
Enable Paddle Push Notifications.
One of the essential features of our Paddle plugin is real-time Push Notifications across all your devices. This feature lets you receive real-time notifications from Paddle when your customers purchase something, subscribes to a plan, or make a payment.
This feature is enabled by default, and all you need to do is to download our desktop and mobile apps, and you're ready to go.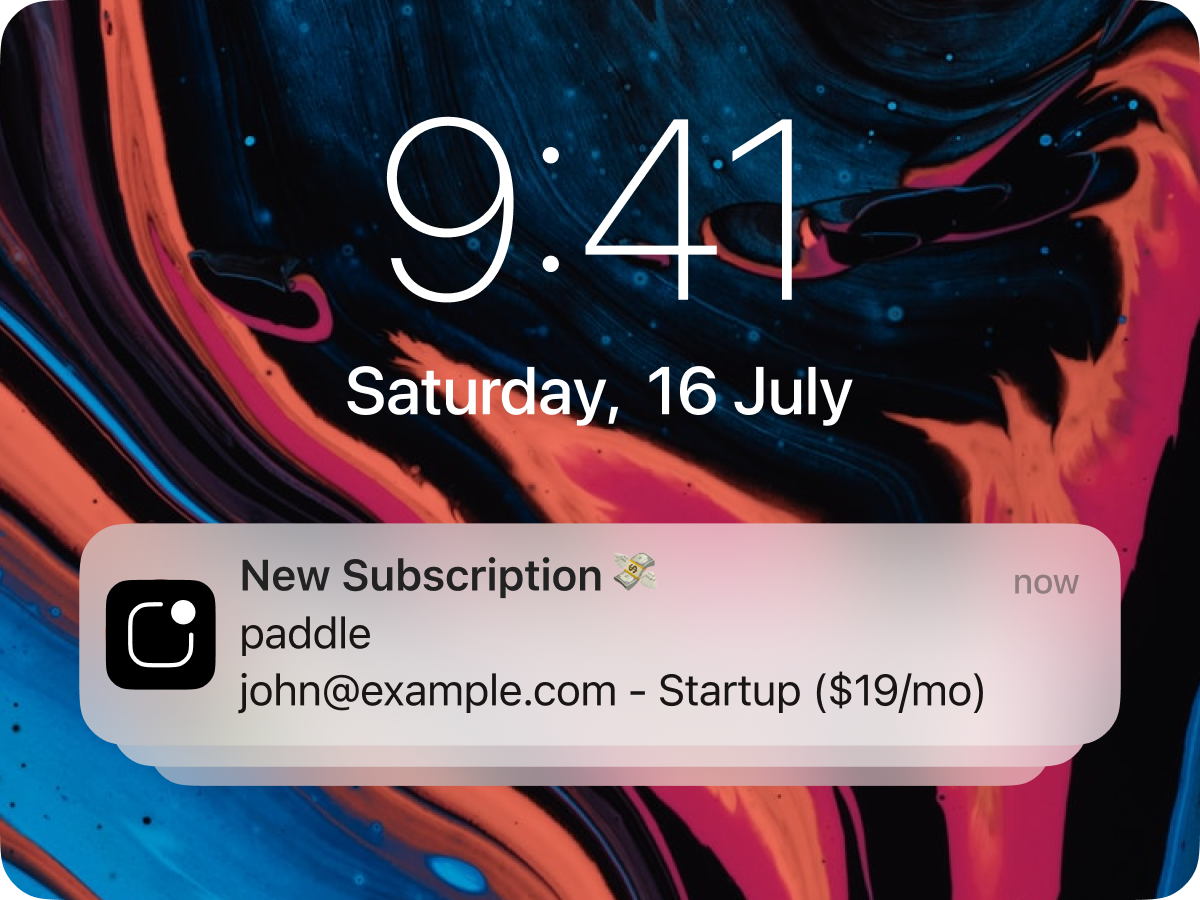 User Journey Tracking.
LogSnag has a built-in feature that allows you to track your users' journey on your product. This feature is also included in the Paddle plugin and also enabled by default.
You can use this feature to create unique timelines for each user, including all their activity within your product, such as transactions and payments.
To create these timelines, simply use the search input and filter via the user's email address, such as the following: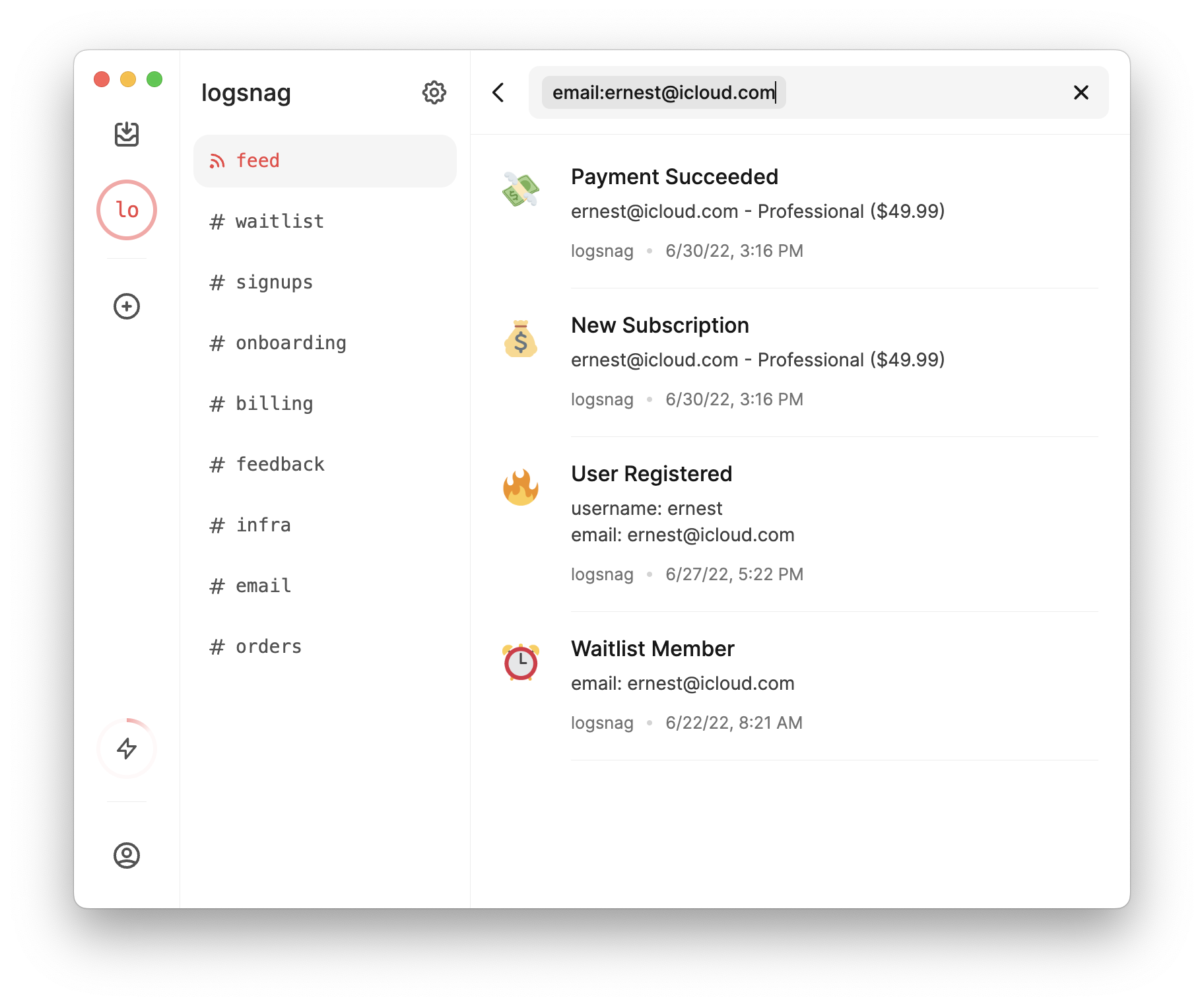 Conclusion
We're very excited to announce that our Paddle plugin is now available to all LogSnag users. We cant wait for you to give it a try and join us on our journey to make LogSnag the most powerful and user-friendly Event tracking solution available.